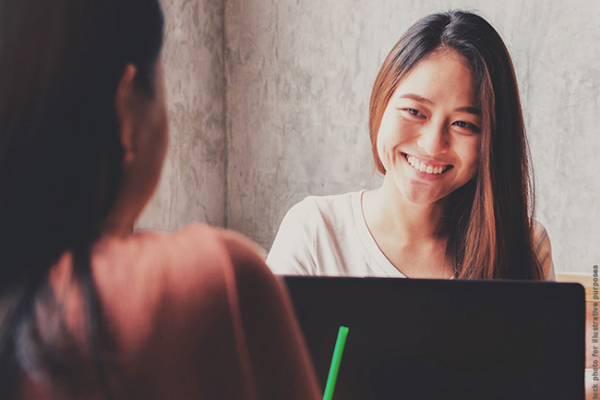 True Beauty in the Freedom of Christ
EAST ASIA — Weaving in and out of traffic on her way to meet her friend Rotha, Crossworld disciple-maker Jamie reminisced about their previous interactions.
Jamie met Rotha in a small group years ago. They had studied the Bible and prayed together in the group, but Rotha didn't seem interested in growing spiritually or sharing her faith with others.
Wake her up, Lord, Jamie had prayed back then. Help her see how amazing You are.
The women hadn't seen each other in two years, and Jamie wondered if anything would be different in Rotha's life.
When Jamie arrived at the café, she noticed Rotha looked different — like she was trying too hard to be beautiful.
They greeted each other and, according to that culture's custom, Jamie commented on Rotha's appearance.
"You were beautiful before," Jamie said as they sat, hoping God would help Rotha see she meant it.
Rotha started to cry. "I try so hard to be what people want me to be," she said. "I'm always comparing myself to others and I know I fall short." She was quiet for a moment and then looked up at Jamie. "Do you ever struggle with this?" she asked.
"Yes, I do," Jamie replied. Just the week before, God had reminded Jamie of a time from her childhood when she had vowed to be who others wanted her to be in order to gain their acceptance. She shared this memory with Rotha, who was grateful that someone could relate to her struggle.
"I feel like I have no value," Rotha said. "I don't want to feel this way anymore."
"You don't have to," Jamie said. "God created you with value, and nothing you can do will change your value in His eyes."
Jamie helped Rotha identify the lies that Satan uses to discourage her, and she shared truths from Scripture to combat the lies with God's promises.
"I've been believing things that aren't true; help me believe the truth," Rotha prayed to God as they wrapped up their time together.
Jamie followed with prayer for victory in her life: "Don't let Satan speak these lies to her anymore; Jesus reigns in her and Satan isn't welcome."
The next day, Jamie texted Rotha some Bible verses about who Jesus says He is. Rotha texted back: "Tears dropped as I read these verses."
Jamie continued to pray for Rotha over the next few weeks. About a month later, they met again.
Where there was a façade before, Rotha was now herself, only more alive. Jamie could see joy and confidence in her face. She radiated peace.
Rotha shared with Jamie all the things God had taught her the last few weeks, and how her focus had shifted from herself to the people around her. The truths she had struggled to believe for years were now hers, and she was free.


Here's how you can pray for this ministry.
Pray for Rotha to grow in her identity in Christ and share her transformational story with others.

Pray for materials being written in the local language for trauma survivors. Ask God to help people heal and find hope in Him and in community with each other.

Pray for local churches who haven't met since before the pandemic. Pray they can meet again soon in unity, faith, and love, and pray for believers to trust God to provide for their needs.
The people in this story are real, but their names have been changed to protect their privacy.